NOT YOUR ORDINARY SUMMER!
Get information here from packing your gear to getting onsite for your camp session.
Summer Camp Activities
Our vast range of programs and activities makes Pioneer Camp appealing to children and teens. We encourage campers to try new and exciting activities that are challenging and fun. Exploring the beautiful outdoors with friends are a part of each fun-filled day at camp.
All of our weekly camps have 3-4 activity blocks during the day where campers can participate in our wide range of water and land activities. With the exception of our Leadership Programs, Adventure Camp and Family Camp, campers are free to sign up as individuals for activities outside of their cabin groups. They sign up for a set of activities for Monday & Tuesday and a different set for Thursday & Friday. Sign-up is first come, first served however, the sign-up order is reversed for the second set so everyone has an opportunity to do what they want!
Please note that the availability of these activities is subject to the weekly program team and all activities may not be available at all camps.
Packing for Camp
Detailed information will be sent later this spring with confirmation of your camp registration. Please Note:
Out-trippers may require more specialized equipment, which can often be borrowed, rented or bought used.
All clothing and gear, especially luggage, must be clearly labelled.
Make sure all medication is clearly labeled with the camper's name, dosage, frequency, etc. All medications must be in original packaging.
Do not bring knives, valuable jewelry, items requiring electricity, music players, or cell phones.
Most of our programming takes place outside. Cotton clothing is good for warm, sunny days. Wool, polyester, and nylon are much warmer options for cold/wet weather. If possible, please pack a mix of both.
If you do not see an answer to your question, check our FAQ page or contact us. We are more than happy to help!
Transportation To & From Camp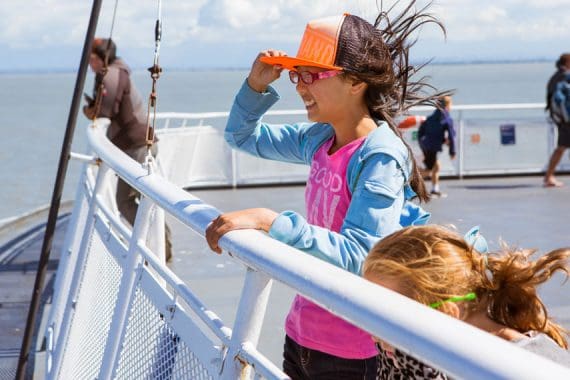 Find information on special round-trip transportation from Tsawwassen & Chemainus Ferry Terminals. Click for details.
Click for More
A Day in the Life of Camp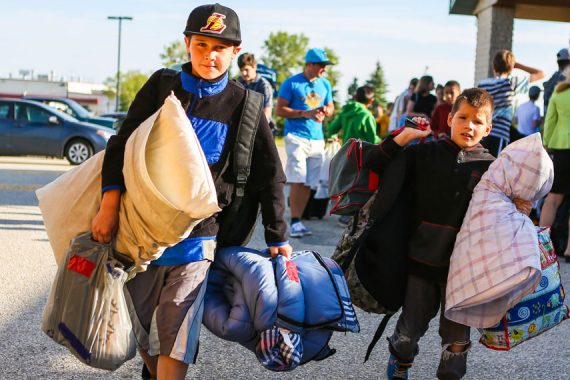 A typical day at camp is filled with activities, meal times, learning about God, cabin discussions, and a bit of free time.
What an average day at camp can look like!
              Times, events, and activities may change depending on the age-group or type of camp.
7:30 Wake up!

8:00 Breakfast

8:45 Cabin Clean-Up

9:15 Lodge Time

10:45 Activity 1

12:00 Lunch!

12:45 Free time – Usually filled by visiting the Tuck Shop or buying ice cream

1:30 Activity 2

2:45 Activity 3

4:00 Snack time!

4:30 Activity 4

6:00 Dinner!

6:45 Free time

7:15 Wide game – This is a game played across camp that usually involves a bit of competition between the cabins and some strategy!

8:15 Mug up – One last snack before Evening Club and bedtime!

8:45 Evening Club

10:00 Cabin time

10:45 Lights out!