ALLOW US TO INTRODUCE OURSELVES...
Our staff are well trained to mentor and guide in all aspects of camp life, from developing skills to engaging in conversations about life and faith. We are here to serve you!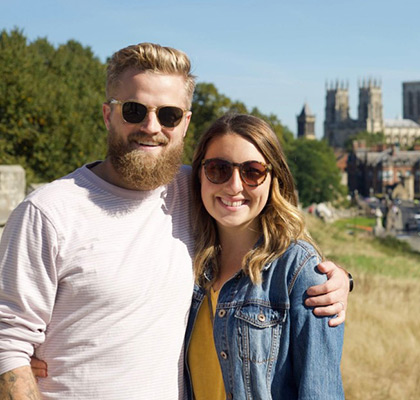 Alex Meeking
General Director
After growing up in Vancouver, Alex spent almost a decade serving in Summer Camp Ministry, while studying and travelling as much as possible. This all led to a move to Ontario and marrying his wife, Michelle, in 2014. After a few years in Ontario running drop-in programs at a local Youth Center, Alex and Michelle transitioned back to the West Coast.
While leaning into his growing passion for Youth Ministry, Alex ended up back in Vancouver working as the Student Life Coordinator at a local Christian Secondary School, and Michelle continued work as an oncology nurse.
Then, in 2018, Alex joined the Pioneer Pacific team as Program Director. Years later, his role has changed, but his heart for this Team, our Camping Ministry, as well as our greater Pioneer Pacific Community has only grown.
Alex loves the work that we do, and is especially excited to see the continued growth of our Youth Leadership Programs. He is keen to grow in this community as he serves and leads.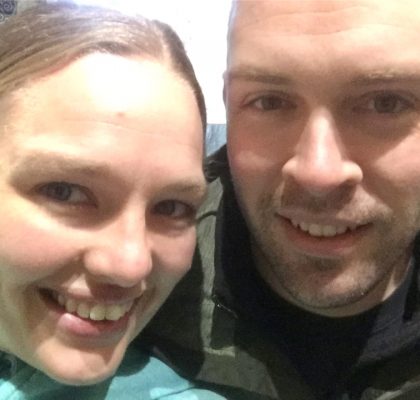 John & Andrea Gall
Facilities Director / Food Service & Hospitality Manager
John and Andrea both grew up in the Grand Prairie, AB area, and moved to British Columbia in 2004. They joined Pioneer Pacific's team in 2009, and live on site with their four children. John attended Peace River Bible Institute as well as an Outdoor Leadership course through Briercrest College at their Qwanoes campus. John and Andrea began their camp ministry in their teens at Bear Lake Bible Camp.  After moving to British Columbia they also worked at Camp Qwanoes, where John was part of the camp maintenance team and oversaw the boat driver team and Andrea was assistant to the Director of Staffing. John and Andrea both have a passion for hospitality and work hard to maintain a beautiful space where guests and campers can come to experience creation in a profound way.
Each year, Pioneer Camp welcomes many young adults to our Summer Camp programs to teach, guide and support campers and oversee activities. These dedicated youth are the most valuable resource that we have. Positions available vary greatly but the same commitment and hard work is necessary for all.
We look for energetic young people who have a heart for God and who are willing to give of their time and energy to be models and mentors to the many campers who come to Pioneer Camp. Check out Summer Staff & Volunteer opportunities below.
Summer Staff