ALLOW US TO INTRODUCE OURSELVES...
Our staff are well trained to mentor and guide in all aspects of camp life, from developing skills to engaging in conversations about life and faith. We are here to serve you!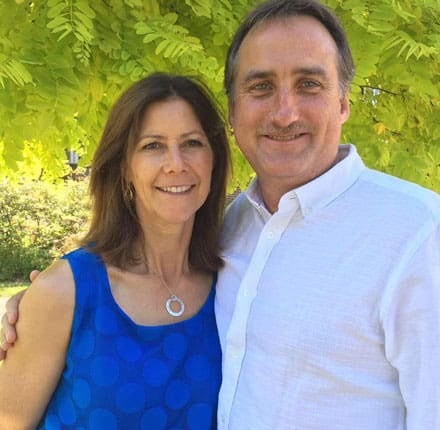 Brian & Kaycie Burtchett
Executive Directors
Brian Burtchett joined Pioneer Pacific as Executive Camp Director in 2008. He and his wife Kaycie have been involved in Christian ministry with teenagers and young adults for over 20 years in the United States and Canada. For eight years they served with King's Kids in the Netherlands, a sub-section of Youth with a Mission (YWAM). They have taught and led groups of multinational young people across Eastern and Western Europe, Africa, Asia, the Caribbean and North America. Team building and relational discipleship are the strength of Brian and Kaycie's ministry.
The Burtchett family came to Canada in 1997 at attend Regent College where Brian completed a Master of Divinity and a Master of Theology in New Testament Studies. Brian and Kaycie have five children. They live on Thetis Island from June to September and in Vancouver the rest of the year.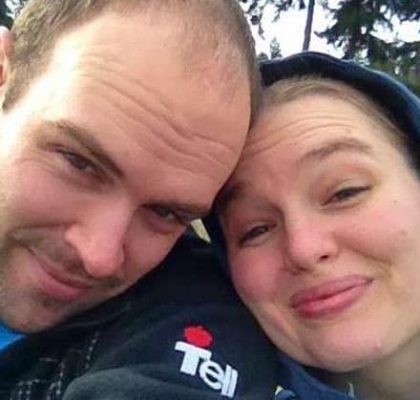 John & Andrea Gall
Site Director & Rental Co-ordinator
John and his wife Andrea grew up in Grand Prairie, AB and moved to British Columbia in 2002. They joined Pioneer Pacific's team in 2009. John has attended both Peace River Bible Institute and Briercrest College, where he studied Outdoor Leadership. John and Andrea have been involved in camp ministry since their teens, serving with Scripture Union Camp in New Zealand. They also worked at Camp Qwanoes, BC, where John was part of the camp maintenance team and oversaw the boat driver team and Andrea was assistant to the Director of Staffing. John and Andrea live in the Hawley House on the camp property, with their three children.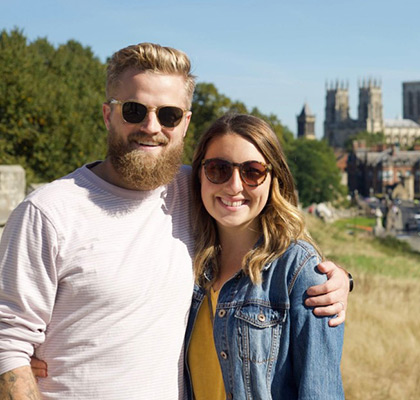 Alex & Michelle Meeking
Summer Program Directors
After growing up in Vancouver, I spent almost a decade serving in camp ministry while studying and travelling as much as possible. This all led to a move to Ontario where I married my beautiful wife, Michelle. Our first few years of marriage were spent in Ontario where I worked as a PSW and helped lead drop-in programs at a local youth center. In 2015, while leaning into my growing passion for youth ministry, the Lord led us back to Vancouver where I served as the Student Life Coordinator at a local Christian secondary school, and Michelle works as a nurse.
Since being back, I have had the privilege of being the speaker for Edge Camp and it has been a fantastic journey getting to know Pioneer more and partnering in ministry. We are excited to dive even deeper into this community! In the end, I love Jesus, and I want to share that with others. I look forward to growing in this community as I serve and lead.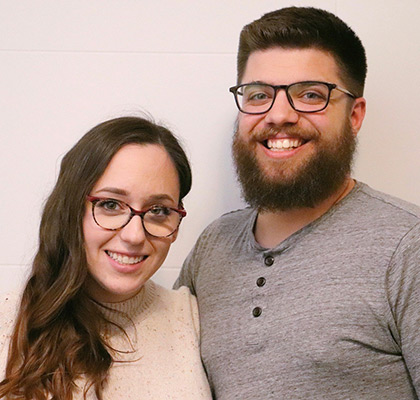 Harrison & Allison Berg
Year Round Program Directors
Harrison spent the first 12 years of his life living at a camp! He also has many years of ministry experience at camps, both as summer staff and 4 years in year-round positions. He is married to his beautiful wife Alli, who grew up going to Pioneer Pacific and eventually was on summer staff there. They are both from Alberta, but they have always loved going out to the west coast. Harrison has recently finished his Bachelor of Commerce from MacEwan University with a major in management and a minor in accounting. Alli has been a teacher for the last 7 years. The goal of their ministry, and life, is to create space for people to connect with God, others, and themselves.
Each year, Pioneer Camp welcomes many young adults to our Summer Camp programs to teach, guide and support campers and oversee activities. These dedicated youth are the most valuable resource that we have. Positions available vary greatly but the same commitment and hard work is necessary for all.
We look for energetic young people who have a heart for God and who are willing to give of their time and energy to be models and mentors to the many campers who come to Pioneer Camp. Check out Summer Staff & Volunteer opportunities below.
Summer Staff